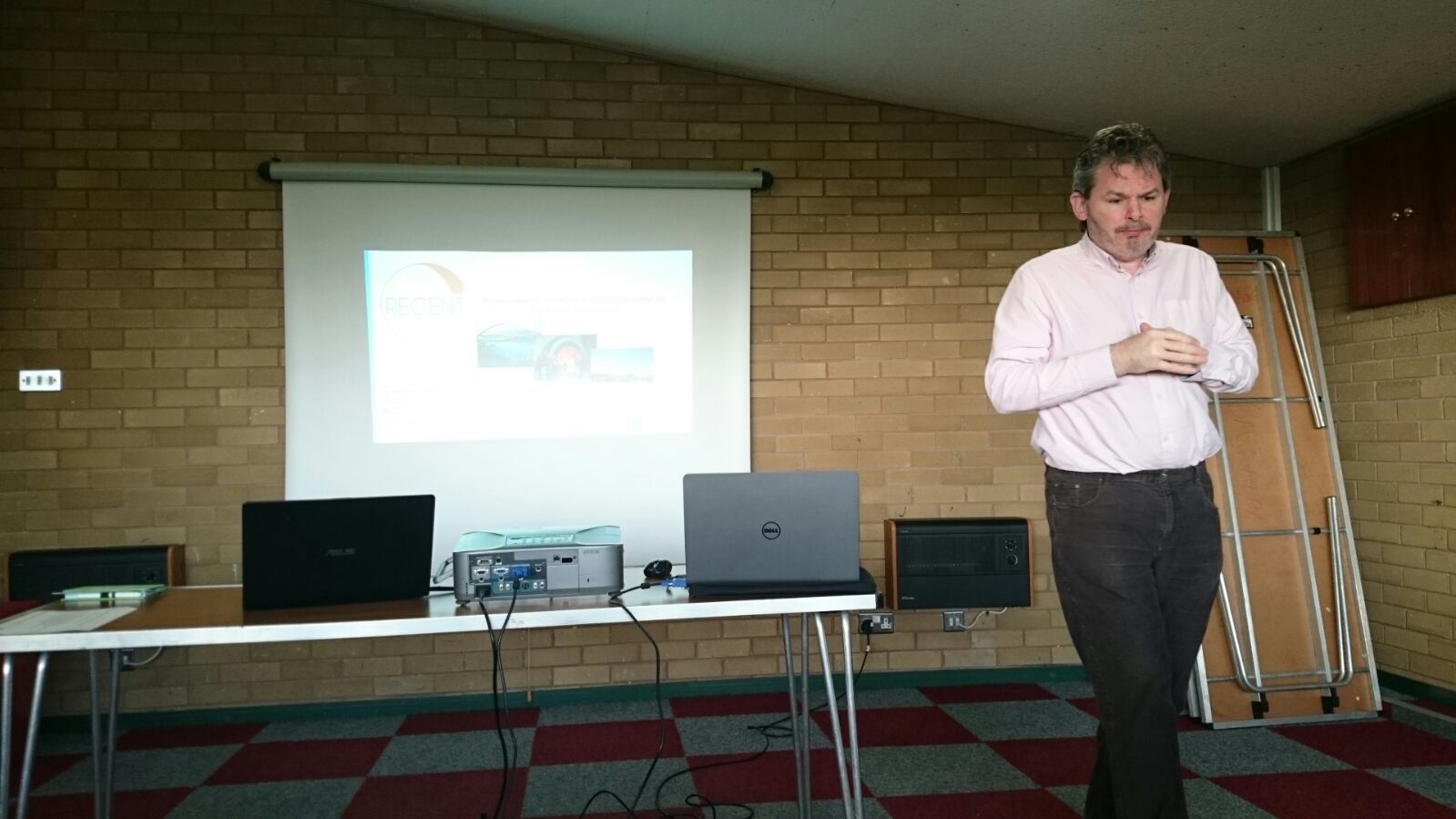 At a recent information session in Irvinestown, facilitated by Community Energy NI, groups and individuals from across the area heard about opportunities for those interested in renewable energy and fuel poverty.

Action Renewables highlighted how communities can benefit from the Northern Periphery and Arctic Area INTERREG Project – Renewable Community Empowerment in Northern Territories (RECENT).

The RECENT project aims to increase energy knowledge in rural communities, and help them to have more resilient and energy efficient public infrastructure capable of handling climate change related risks. The project will develop 24 pilot community energy and energy efficiency projects across 5 NPA partner countries, with focus on the innovative use of community-owned water assets.

RECENT aims to meet the demands of small NPA communities and leave a lasting legacy through tangible solutions and improved level of organisational knowledge.

RECENT will support communities to become more energy-self-sufficient by developing small-scale solutions and building synergy between critical public infrastructures. These solutions will include energy recovery from waste water (waste heat and biogas), co-digestion of sewage and biowaste, land-use of digestate and energy efficiency as well as a range of additional technologies appropriate to each region.

The main objective of the project is to increase the capacity of communities to develop their own solutions for reliable, energy efficient public infrastructure. It also aims to maximise energy asset management in water services and develop a knowledge exchange programme leading to increased awareness and sustainable public policy;

Speakers at the information session also included representatives from the Fermanagh Trust, Irish Bio Energy Association, Northern Ireland Community Energy and Fermanagh and Omagh District Council.

For more information on the RECENT project visit www.recentnpa.eu
Community Energy: Unleashing the Potential for Communities to Power Change